We do it everyday without even thinking about it, but we take it soooo for granted.  Without it, we would die in minutes.  With it, we  seemingly feel like we could live forever if used properly.  So what is this necessary ingredient for life?  You got it–it's simply breathing.  Or respiration, inspiration and expiration as the medical professionals call it.
It's happened to all of us before, right?  When we had that presentation to perform; make that disappointing phone call; when we are about to confront someone or when someone is "attacking" us and we want to lash back… what do we do?  We take a big deep breath in to relax our blood vessels, to our muscles, to release tension, to slow things down, to think clearer and really focus on the present situation to help get us out of that not so comfortable fight, flight or freeze mode most of us dread to be in.
But that energy from those situations has to go somewhere.  Interestingly enough, we may or may not even be aware of taking those deep breaths in those stressful moments.  The next time try to be conscious enough to catch yourself when you take that unconscious deep breath in and releasing out–be aware that it is your body's way of telling you:  Alarm! Alarm! Alarm!–it's too stressful in here!  Now, you can ignore it and press-on hoping your body will just repair the damages from stress or you can act upon the information your body is telling you to live a longer, healthier and less stressful life.
Remember, no matter what is going on in the external world and your stressful situations, in your mind, or in your body–your body never lies to you–Never!  If you can't trust anything else the world or your mind is telling you, you can always trust your body and what it tells you with 100% accuracy.  And if it tells you, "I need to take a deep breath in and out right now and does so without your "mental permission" or without your awareness–you're stressed in some way.
The first time I was able to wrap my mindful brain around this concept was when I was sitting at my computer and working on some task that needed to be done, yesterday and I finally "caught it".  It was the tail end of an exhale that was deep and forceful.  There it was I told myself–AHA, gotcha!  I'm stressed and my body is telling me–it's too much.  From that moment on, I've had to consciously be aware of being in tune to my body this way including the need for deep breaths as I had done it many times before in the past–exhaling without realizing.
When you connect your external world with your internal world and are aware of it, you are more mindful and more aware of the present–because that's the only place any of us can live in anyway.  The empowering feeling of that sense of control between our mind, body and spirit is tremendous, uplifting, freeing and healing!
There is another more obvious sign of when you need "some air".
You know how you can get winded very easily climbing a flight of stairs?  It's not just from being out of shape sometimes.  It can also come from your ability or inability to have a large oxygen lung capacity.  If you ever look at a baby when they breathe, what rises and falls?  Their bellies, not their chest.  But over time with the stressors of the world, most of us start walking around as chest breathers, shallow breathers, and quick breathers in/out, in/out, in/out.  How much of O2 exchange do you think you are getting to your brain, organs and muscles by breathing in this fashion?  We are literally starving off those areas of our body from much needed oxygen so our cells can thrive.  Forget about if you have a condition like COPD on top of that.  And do you think that emits a relaxed self or a stressed self?  How soon we "forget" how to breathe for our own benefit!
I have taught many ways to "invite healthy breathing" into people's lives.  Most people are like–"come on dude, really you're going to talk to me about breathing, what a waste of time, etc.  Here's the thing, I would gladly talk about something else "that interests you", unfortunately I wouldn't talk about breathing if I thought everyone was doing it properly for the health of their mind, body and spirit.  Alas, most of us are not.
There is a cognitive bias that is pervasive in humans, which I call the "Complicated Syndrome".  If something is too obvious and easy, it must not work or "I already know how to do this".  Until, people actually feel the before and after difference and perform breathing exercises for a few minutes each day whenever needed, they don't "get it" that it really is that simple.  Life can be hard as it is, don't make it any harder by looking in places for answers that are complicated when it can be right in front of or under your nose.
It is fascinating how little we understand the simple but power of our own breath we all take in, and take for granted each day.  On a cognitive level we know that without it we need healthy air to survive for a lifetime, but with all of the stressors of modern day life we have lost the way we "knew" how to breathe when we were infants from the first breath out of the womb.  One of the classic sayings back in the day where I grew up was when doctors used to crack the babies' behind to make them cry to breathe it's first worldly breath.  They then would all "judge" the level of crying and screaming that was emitted by the baby:  "Wow, that kid sure has some lungs on him/her".  Although we have thankfully gone away from the practice of smacking babies with the umbilical cord still attached, we have lost the way to breathe properly, not only to help us unwind from our stressors, but even when there are no perceived "threats" at all.
Most of us know breathing deep breaths relaxes us, slows down our heart rate, relaxes our blood vessels, etc.  Yet most of us are unaware that the air we breathe is nearly 80% nitrogen (78% to be exact), and this nitrogen in what we call "air" is primarily what expands and relaxes our blood vessels.  Why do you think many heart patients are given nitroglycerine which when absorbed into the body, typically in sublingual pill form and while in the body turns into nitric oxide?  Why do you think it is not recommended for those who take nitrates should also not be on Viagra!  POW!   We don't want constriction or heart attacks now do we?  But imagine this… you can actually get your very own "heart and blood vessel relaxation pill" right out of thin air!  Free for the taking, anytime anywhere!
It is perfectly normal for our breathing rate to increase to expand our lungs to help the exchange of O2 and blood to the muscles in the case of flight, fight or freeze situations and even when the need is for exercising.  Have you ever gotten that feeling of your chest tight, sore, achy feeling from your lungs expanding so much to it's very limits or our hearts "pounding out of our chest"?  Yeah, me too. It's just an indication that we haven't "stretched" our lungs to it's fullest capacity in reference to it's VO2 Max– the maximal oxygen uptake or the maximum volume of oxygen that can be utilized in one minute during maximal or exhaustive exercise.
You would be pleasantly surprised to know that breathing exercises/meditation, bringing mindfulness/awareness to one's self and how your body is responding or reacting to both your internal and external world will help both during times of physical, emotional, mental, and spiritual stress, but also in times to assist with "relaxing" during mild/moderate/intense exercises or activities.
Awareness of your breath whether you are intentionally meditating, performing exercises or just doing your regular daily routines has an added bonus too… it brings you back into the present and out of the past or your future worries.
The best part about this whole "breathing thing" is you don't have to learn much as to how to do it as you have been doing it all your life, you can do it whenever, however, wherever you wish and it doesn't cost you a dime.   We are just going tweak it for your optimum benefit.  You can always look up thousands of ways to perform breathing exercises on the web or how-tos on YouTube.  Choose anything that works for you that resonates with you. I've provided you with a few quick ones below to try out.
Do you have two minutes?
These 3 are about the simplest to perform and remember if you've never done intentional breathing exercises before, or you just want something to do while you wait to pick up the kids, getting on a plane, being a passenger in a car, or in that boooring meeting, etc.
1)  One way is to simply breathe for two minutes, close your eyes,  and take a deep breath in through your nose and out through your mouth.  As you do this, you can envision waves coming in from the ocean and receding.  Then you begin clearing your mind and only thinking of your breathing…by saying to yourself "in through the nose and out through the mouth" or Wave In….and Wave Out…. and nothing else for the next two minutes. Choose whatever words or mantra you choose to use that works for you to keep the rhythm and flow. Set a timer if you have to.
Following those quick two minutes some say it goes by too fast, while others say it lasted forever.  To those who say it went by too fast–do it longer than 2 minutes next time or continue for 5 or 10 minutes.  To those who say it was too long shorten the time to 30 seconds to a minute or so. You have to crawl before you can walk or run.  This is an indication you really need to relax and slow down your world.  The more you resist this the more you need it, believe it or not.  If your the type of person who says you don't have the time, that's exactly when you need the time to rest and relax.  You'll have all the time in the world to breathe when you smell the roses next to your hospital bed or all the time in the world to rest when the roses are laying at your tombstone.  Take time to care for yourself before time takes care of you.
2)  Take in as deep a breath as you can and blow it all the way out.  With each inspiration you try to take in an even deeper breath.       This one really helps you expand your lungs to its limit.
3)  Breathe in as deep as you can,  hold it in as long as you can and blow it out. We only use a small portion of our lung capacity and this helps open up the full extent of our lungs.  Similar to when you were a kid and took in a big gulp of air as much as possible to see who could hold their breath under water the longest.
Note: Body posture is important with these breathing exercises as well. Are you sitting, lying down, standing?  Are you tense or relaxed?
If you want to ramp up your breathing exercises to the next level try these on for size:
(taken from Andrew Weil, M.D.)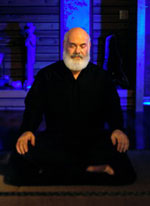 Three Breathing Exercises
"Practicing regular, mindful breathing can be calming and energizing and can even help with stress-related health problems ranging from panic attacks to digestive disorders."
Andrew Weil, M.D.
Since breathing is something we can control and regulate, it is a useful tool for achieving a relaxed and clear state of mind. I recommend three breathing exercises to help relax and reduce stress: The Stimulating Breath, The 4-7-8 Breathing Exercise (also called the Relaxing Breath), and Breath Counting. Try each and see how they affect your stress and anxiety levels.
Exercise 1:
The Stimulating Breath (also called the Bellows Breath)
The Stimulating Breath is adapted from a yogic breathing technique. Its aim is to raise vital energy and increase alertness.
Inhale and exhale rapidly through your nose, keeping your mouth closed but relaxed. Your breaths in and out should be equal in duration, but as short as possible. This is a noisy breathing exercise.
Try for three in-and-out breath cycles per second. This produces a quick movement of the diaphragm, suggesting a bellows. Breathe normally after each cycle.
Do not do for more than 15 seconds on your first try. Each time you practice the Stimulating Breath, you can increase your time by five seconds or so, until you reach a full minute.
If done properly, you may feel invigorated, comparable to the heightened awareness you feel after a good workout. You should feel the effort at the back of the neck, the diaphragm, the chest and the abdomen. Try this breathing exercise the next time you need an energy boost and feel yourself reaching for a cup of coffee.
Watch a video of Dr. Weil demonstrating the Stimulating Breath.
Exercise 2:
The 4-7-8 (or Relaxing Breath) Exercise
This exercise is utterly simple, takes almost no time, requires no equipment and can be done anywhere. Although you can do the exercise in any position, sit with your back straight while learning the exercise. Place the tip of your tongue against the ridge of tissue just behind your upper front teeth, and keep it there through the entire exercise. You will be exhaling through your mouth around your tongue; try pursing your lips slightly if this seems awkward.
Exhale completely through your mouth, making a whoosh sound.
Close your mouth and inhale quietly through your nose to a mental count of

four

.
Hold your breath for a count of

seven

.
Exhale completely through your mouth, making a whoosh sound to a count of

eight

.
This is one breath. Now inhale again and repeat the cycle three more times for a total of four breaths.
Note that you always inhale quietly through your nose and exhale audibly through your mouth. The tip of your tongue stays in position the whole time. Exhalation takes twice as long as inhalation. The absolute time you spend on each phase is not important; the ratio of 4:7:8 is important. If you have trouble holding your breath, speed the exercise up but keep to the ratio of 4:7:8 for the three phases. With practice you can slow it all down and get used to inhaling and exhaling more and more deeply.
This exercise is a natural tranquilizer for the nervous system. Unlike tranquilizing drugs, which are often effective when you first take them but then lose their power over time, this exercise is subtle when you first try it but gains in power with repetition and practice. Do it at least twice a day. You cannot do it too frequently. Do not do more than four breaths at one time for the first month of practice. Later, if you wish, you can extend it to eight breaths. If you feel a little lightheaded when you first breathe this way, do not be concerned; it will pass.
Once you develop this technique by practicing it every day, it will be a very useful tool that you will always have with you. Use it whenever anything upsetting happens – before you react. Use it whenever you are aware of internal tension. Use it to help you fall asleep. This exercise cannot be recommended too highly. Everyone can benefit from it.
Watch a video of Dr. Weil demonstrating the 4-7-8 Breath.
Exercise 3:
Breath Counting
If you want to get a feel for this challenging work, try your hand at breath counting, a deceptively simple technique much used in Zen practice.
Sit in a comfortable position with the spine straight and head inclined slightly forward. Gently close your eyes and take a few deep breaths. Then let the breath come naturally without trying to influence it. Ideally it will be quiet and slow, but depth and rhythm may vary.
To begin the exercise, count "one" to yourself as you exhale.
The next time you exhale, count "two," and so on up to "five."
Then begin a new cycle, counting "one" on the next exhalation.
Never count higher than "five," and count only when you exhale. You will know your attention has wandered when you find yourself up to "eight," "12," even "19."
Try to do 10 minutes of this form of meditation.